Adult Bible Studies
We are currently offering a variety of studies throughout the week at LBC.
Words are powerful. Especially the words women speak to themselves. All too often, what they say to themselves when they lie in bed at night or look in the mirror in the morning is not even close to the words God wants them to speak to their souls. This 6-session study will encourage you to clean out the junk in your mind and replace hidden negative thoughts with positive truths from God's Word.
This class meets Tuesdays from 10am to 12pm in Chapel Building Room 201. The leader is Judi Valentine.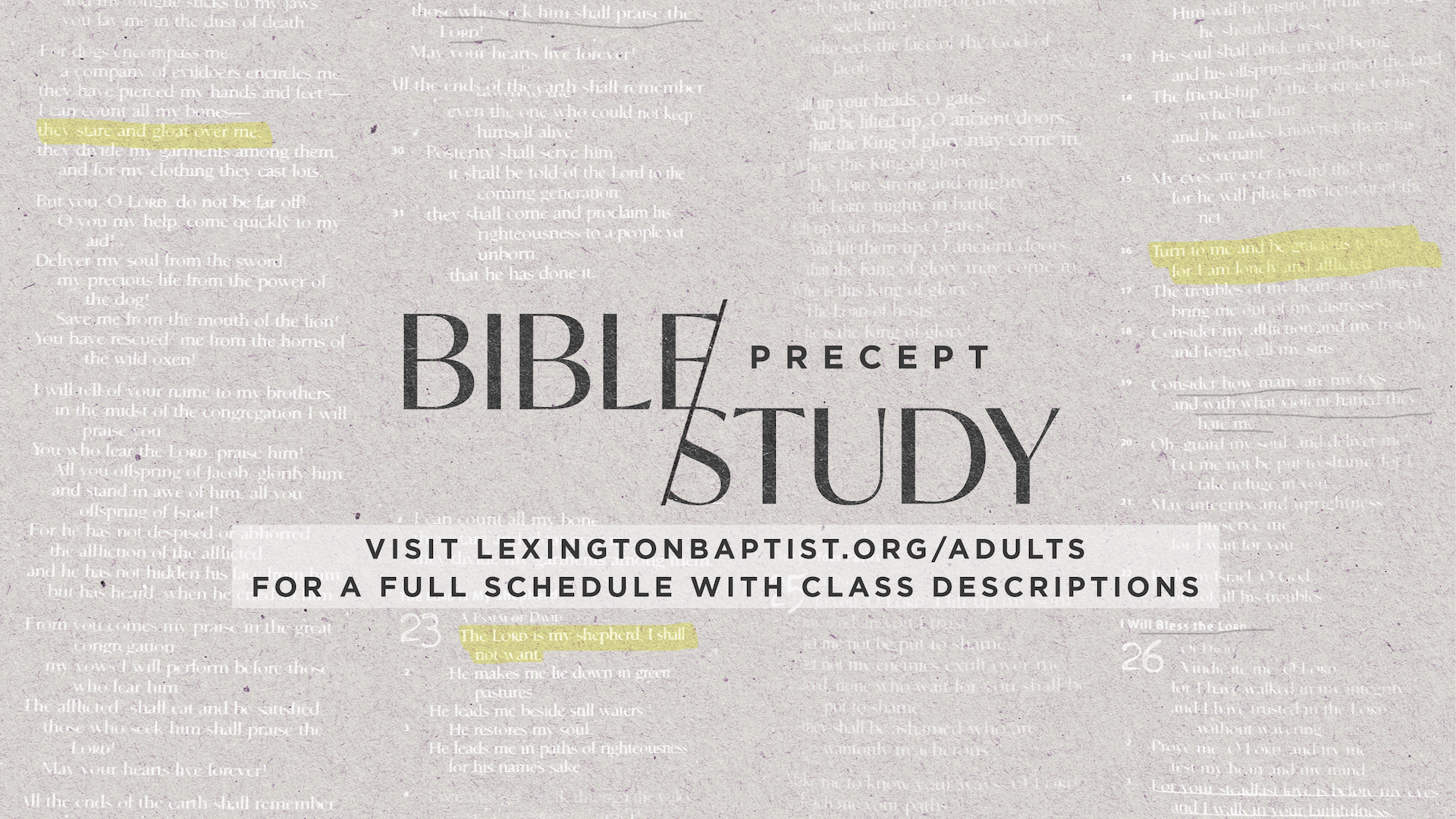 Studying the Bible is about more than head knowledge; it's about life-changing relationship with God. With Precept, you can experience the power of God's Word for yourself and get the training and guidance you need to lead others through Scripture.
We offer a full schedule of Precept Classes at various times throughout the week. CLICK HERE for the full schedule.
We will offer 3 summer training session for Precept. CLICK HERE to learn more.